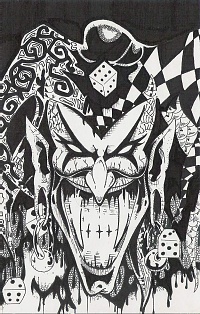 Bio
Location
Quezon City
Country
Philippines
Gender
Male
Occupation
Nurse
School
PHCM, GCIC, UST, ADMU
Languages
Tag-Lish
My Interests & Hobbies

mambarag ng muka, spendin time w/my peeps in QC smokin the Black Mamba

Favorite Music

Rap, Hip-Hop, RnB, Jazz, Rock

Favorite Movies

Stand by me, He Got Game, Training Day, Van Wilder, Harold and Kumar, Adam & Eve, Half-baked, ONG-BAK, Balahibong Pusa, Dingding lang ang pagitan

Favorite TV Shows

Wowowee, Eat Bulaga, Bubble Gang, Ok Fyn, MMK, Gulong ng Palad, Sa piling mo, PBB, Lagot ka, Magandang umaga bayan, Maging sino ka man, Sanay Maulit muli, That 70s show, Late night w/ conan, south park, UFC, PrideFc, K1, IFL, Bodog, Real Pinoy Fighter

Favorite Games

TRIPLEJACK!!!

Favorite Books

Angels and Demons, Alucard, The chronicles of Nosferatu, Bible code revealed, The Da Vinci code

Favorite Sports Teams

Detroit Pistons!!!
Player Info [More Stats]
Avatar
Zoom In
Clan
BC Member
Points (All-Time)
11,305 pts
Level
1
Chips

$

1,126,794
Buy-ins
14
Hands Played
116,917
Side Bets Completed
124
Side Bets Won
103 (83%)
Side Bets Net Profit
852

tokens

Last Active
Over 16 months ago
Last Hand Played
Feb 3 2017 7:01pm
Player Since
Jun 5 2006