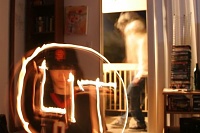 Bio
Location
Northridge
Country
United States
Gender
Male
Occupation
eCommerce Data Administrator @ BandMerch
School
Hard Knocks
Languages
English
About Me

I'm a hog. I love beautiful women. RIP MAC DRE

My Interests & Hobbies

Chillin, Prop 215 Friendly...

Favorite Music

Mac Dre

Favorite Movies

Casino, Goodfellas, Godfather, Runteldat

Favorite TV Shows

The Sopranos, The Wire, Breaking Bad

Favorite Games

TJ

Favorite Books

Angels & Demons, Misery, Zen & The Art Of Motorcycle Maintenance, etc..
Player Info [More Stats]
Avatar
Zoom In
Clan
MAN Member
Points (All-Time)
74,226 pts
Level
1
Chips

$

353,910
Buy-ins
650
Hands Played
15,473
Side Bets Completed
19
Side Bets Won
9 (47%)
Side Bets Net Profit
-37

tokens

Last Active
Over 72 months ago
Last Hand Played
Jan 25 2014 12:56am
Player Since
Jul 2 2008