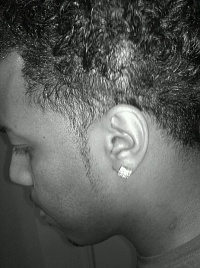 Bio
Location
Tampa, FL
Country
United States
Gender
Male
Occupation
Veterinary Medicine
School
Tuskegee University
Languages
English
About Me

I'm easy going, drama free and easy to get along with. After a long day being professional, triplejack poker provides some form of relaxation. This can be addictive and consume much of many peoples time, but I try to show restraint and have balance in by life which is important to me in terms of growth and development. My life philosophy is very simple: never stop learning and growing. Since I believe in looking at many multifaceted dimensions of life before I make any conclusive claims on matters.


My Interests & Hobbies

TripleJack poker:p Running,Gym, Boxing training, Shopping, Fishing, and Basketball.


Favorite Music

Hip-Hop,R&B, Reggae,Reggaeton, Techno and Electronica.

Favorite Movies

Meet the parents, Malibu's Most wanted, Fracture, Failure to Launch, Pirates of the Caribbean,

Favorite TV Shows

Entourage,Weeds, Nip Tuck,Dexter,Californication and many many Reality tv shows :)

Favorite Games

Angry Birds!!!

Favorite Sports Teams

Buccaneers, Rays, and Lightening. Go Tampa!!!
Player Info [More Stats]
Avatar
Zoom In
Points (All-Time)
96,552 pts
Level
4
Chips

$

31,063
Buy-ins
113
Hands Played
This Level
56,110
Hands Played Total
163,688
Side Bets Completed
191
Side Bets Won
114 (60%)
Side Bets Net Profit
320

tokens

Last Active
Over 67 months ago
Last Hand Played
Dec 22 2011 8:59pm
Player Since
Oct 12 2008