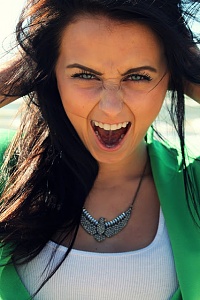 Bio
Location
Tallinn
Country
Estonia
Gender
Female
Languages
English , Russian , Estonian
About Me

"Be the change you want to see in the world" is what i believe in.

My Interests & Hobbies

Dancing has been my passion for my whole life

Favorite Music

Bruno Mars, Metallica, Guns&Roses, Eric Clapton, Scorpions, Nickelback, Santana, RHCP.

Favorite Movies

Green mile, Inception, All tarantino movies

Favorite Books

"Rich dad, Poor dad", "Scar Tissue", "Wonderful life"
Player Info [More Stats]
Avatar
Zoom In
Clan
grrr Member
Points (All-Time)
7,751 pts
Level
1
Chips

$

432,727
Buy-ins
360
Hands Played
36,001
Side Bets Completed
386
Side Bets Won
188 (49%)
Side Bets Net Profit
-157

tokens

Last Active
Over 74 months ago
Last Hand Played
Oct 28 2013 12:37pm
Player Since
Jul 25 2008
Forum Posts
1