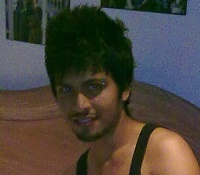 Bio
Location
Down the Rabbit Hole
Country
Mauritius
Gender
Male
Occupation
Student
School
Ex - SJC
Languages
English/French/Creole
About Me

Mystery!

My Interests & Hobbies

Poker, Football, Swimming, Music

Favorite Music

Radiohead, Bjork, Air, M83, Kasabian, MGMT, Coldpay, Snow Patrol, Incubus, Silverchair, Linkin Park, Nine inch Nails, 30 second to Mars, Lostprophets, The Dandy Warhols, Metallica, Pearl Jam, Nickelback, The Smiths, ACDC, Portishead, Zero 7, Portishead...

Favorite Movies

Avatar, The Prestige, Shutter island, The Proposal, Stargate, Banlieu 13, Ice Age, Se7en, The Skin I live In...

Favorite TV Shows

Lost, Supernatural, Desperate Housewives, Breaking Bad, The Walking Dead, X-Files...

Favorite Books

Doesn't read at all because I always happen to doze off in the end, just not made for me.

Favorite Sports Teams

~ Manchester United and Portugal ~ Football teams!
Player Info [More Stats]
Avatar
Zoom In
Points (All-Time)
88,546 pts
Level
2
Chips

$

4,000
Buy-ins
1427
Hands Played
This Level
33,399
Hands Played Total
43,805
Side Bets Completed
22
Side Bets Won
11 (50%)
Side Bets Net Profit
-3

tokens

Last Active
Over 50 months ago
Last Hand Played
Jun 19 2016 11:55am
Player Since
Jan 9 2010