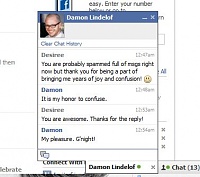 Bio
Location
New York
Country
United States
Gender
Female
Occupation
Stay at Home Mom
Favorite Music

Nothing like classic rock

Favorite TV Shows

LOST
CSI: Vegas
Nip/Tuck
Heroes
Dexter

Favorite Games

All the Final Fantasies and general role playing games, Resident Evil and some other survival horror.

Favorite Books

I collect Stephen King and Dean Koontz. My all time fav King book is The Stand, followed by the Dark Tower series. And yes, I love Harry Potter :P

Favorite Sports Teams

Yankees Baby!
Player Info [More Stats]
Admin
Avatar
Zoom In
Clan
ROCK Member
Points (All-Time)
28,692 pts
Level
1
Chips

$

500,600
Buy-ins
404
Hands Played
40,170
Side Bets Completed
38
Side Bets Won
19 (50%)
Side Bets Net Profit
73

tokens

Last Active
Over 6 months ago
Last Hand Played
Apr 26 2020 5:21pm
Player Since
Jan 11 2007
Forum Posts
948