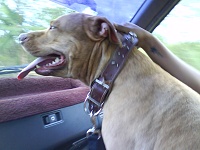 Bio
Location
Hawaii
Gender
Female
About Me

I've grown to love life..it took a long time but I know why I'm supposed to be here!My family is everything to me..and anyone who really knows me..knows what I'm talking about !... Don't Judge me..You Don't Have A Right Too..You Don't Know What Iv'e Been Through..You Don't Know What I Felt..Or What I Feel Right Now..So Go Find Something To Do Better With Your Time Then Judge Someone You Know Nothing About..





....20 Things Girls Want Guys To Know....

1. We Love When You Cuddle With Us
2. A Kiss On The Cheek Is A Definite Yes
3. We Want You To Put Your Arm Around Us At The Movies
4. We Don't Care If You Are The Strongest Guy In The World
5. Size Dosen't Matter So Don't Tell Us
6. We Don't Always Look Our Best So Get Over It
7. We Shouldn't Have To Plan Everything
8. Were Always Ready To Talk So Call Us
9. Were Not Perfect So Deal With It
10. We Love Surprises
11. The Little Things You do Mean The Most
12. Were Not Always Girly Girls
13. We Can Like Boys Stuffs Too
14. Cursing & Fighting Don't Impress Us
15. Don't Be Mean To Us To get Our Attention
16. Don't Tell Us Who Is Hot Because We Don't Care
17. We Can Tell When You're Not Listening So Listen Up
18. When We Say We Are Cold That's Our Invitation To Come Closer
19. Hugs Mean More Sometimes
20. We Need Your Advice Sometimes So Don't Be Afraid To Give It To Us

My Interests & Hobbies

shopping,watching movies in rainy days, reading , and my favorite,cooking, and love hanging with my friends, and meeting new ones all the time my friendship is for every one that values it,,"::}}}

Favorite Music

Hakuna Matata!
What a wonderful phrase
Hakuna Matata!
Ain't no passing craze

It means no worries
For the rest of your days
It's our problem-free philosophy
Hakuna Matata!
Player Info [More Stats]
Avatar
Zoom In
Clan
0N3 Member
Points (All-Time)
9,321 pts
Level
1
Chips

$

1,005
Buy-ins
95
Hands Played
11,467
Side Bets Completed
16
Side Bets Won
6 (38%)
Side Bets Net Profit
-59

tokens

Last Active
Over 78 months ago
Last Hand Played
Jul 4 2012 3:07am
Player Since
Jul 9 2008
Forum Posts
7