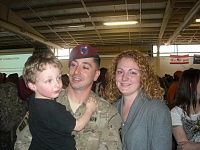 Bio
Location
fort bragg, NC
Country
United States
Gender
Male
Occupation
82nd Airborne Army Solider
School
Went to ECPI, and Mitchell Comm College
Languages
English
My Interests & Hobbies

Bowling,Fishing,Playing Texas Holdem.

Favorite Music

Led Zeppelin,Foreigner,AC/DC,Rush, just about all 70's and 80's music

Favorite Movies

Dumb and Dumber.

Favorite TV Shows

King of the Hill, The Simpsons

Favorite Sports Teams

Carolina Tarheels BABY!!!
Player Info [More Stats]
Avatar
Zoom In
Clan
DAWG Member
Points (All-Time)
25,533 pts
Level
1
Chips

$

15,504
Buy-ins
37
Hands Played
6,766
Last Active
Over 98 months ago
Last Hand Played
Oct 20 2012 1:25am
Player Since
Aug 29 2008