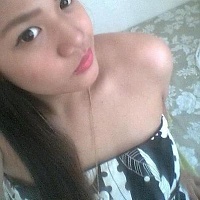 Bio
Location
Baguio
Country
Philippines
Gender
Male
Occupation
Manager
School
AMA Cimputer College
Languages
English, Tagalog, Ilocano
About Me

HMmmMmmm..... dang! I Cant describe myself.... i dont know if im even human.... well just get to know me of you want to

My Interests & Hobbies

Basketball, Guitar, Billiard and The NET!

Favorite Music

Dishwalla, Incubus, Stone Temple Pilots, Hootie and the Blowfish, Trapt, Wolfgang, Eraserheads, Vertical Horizon and a lot more... Basta madami eh......

Favorite Movies

My heads throbbing now just thinking bout all the movies i love.... And i mean a lot

Favorite TV Shows

Chuck, C.S.I. (Las Vegas, Miami, New York) Criminal Minds, Supernatural, Fallen, Smallville, Deadwood, The Closer, Bones, House and a lot more.....

Favorite Games

Cabal, DOTA DOTA DOTA!!!!!, NBA LIVE all the genres. Diablo2 (L.O.D.), Metal Gear Solid, God Of War etc.... etc.... etc......

Favorite Books

All the books by these authors:
John Grisham
James Patterson
Stephen King
Tolkien
damn i forgot the others ill update it next tym!!
i remember just add Dan Brown on the list!

Favorite Sports Teams

Minnesotta Timberwolves, Boston Celtics, Barangy GINEBRA !!!! WHOOOO!!!!!!!!
Player Info [More Stats]
Avatar
Zoom In
Clan
DOGG Member
Points (All-Time)
33,018 pts
Level
1
Chips

$

0
Buy-ins
2748
Hands Played
20,007
Side Bets Completed
321
Side Bets Won
103 (32%)
Side Bets Net Profit
-701

tokens

Last Active
Over 66 months ago
Last Hand Played
Dec 15 2014 1:56am
Player Since
Aug 10 2008
Forum Posts
1