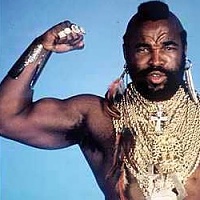 Bio
Location
NW
Country
United States
Gender
Male
Occupation
musician/vagabond
School
LIFE
Languages
English I can say water in 6 languages
About Me

I love to travel. I love to meet people from all over the world..I play music, run trails in the hills, and walk the streets of foreign lands. Vagabond.

My Interests & Hobbies

travel

Favorite Music

original

Favorite Movies

my dreams

Favorite TV Shows

foreign films

Favorite Games

POKER Texas Hold em.

Favorite Books

rock and roll biographies

Favorite Sports Teams

steelers, radiers, but more high school footbal than NFL. I like the real footbal, not the corporate football. and I like FUTBOL.
Player Info [More Stats]
Avatar
Zoom In
Points (All-Time)
535,143 pts
Level
4
Chips

$

183,700
Buy-ins
110
Hands Played
This Level
29,245
Hands Played Total
199,458
Side Bets Completed
415
Side Bets Won
169 (41%)
Side Bets Net Profit
-660

tokens

Last Active
1 hour ago
Last Hand Played
Oct 25 2016 7:22pm
Player Since
Jun 19 2007