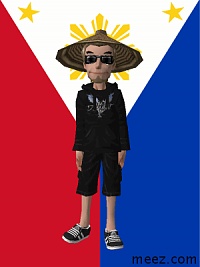 Bio
Location
Tawi-Tawi
Country
Philippines
Gender
Male
Occupation
Professional bum
School
Mababang Paaralan COOLlege H.S. Univ.
Languages
Sign Language
About Me

i'm the ultimate survivor of "makuha ka sa tingin" contest.

My Interests & Hobbies

interested in all the interesting hobbies out there...

Favorite Music

flake, scientist, daisy chain, alay, the great beyond, the background, bad fish, brick, freshman, call & answer, cry freedom, gudnyt, fill her, hair pin...

Favorite Movies

Italian Job, CONfidence, OCEAN's 11, the PROFESSIONAL, the ILLUSIONIST...

Favorite TV Shows

sportscenter, bizarre foods, eat bulaga!...

Favorite Games

sepak takraw, tug o' war, trip to jerusalem...

Favorite Books

book of life

Favorite Sports Teams

Magnolia (former San Miguel), Red Sox, Pistons, Packers, Avalanche...
Player Info [More Stats]
Avatar
Zoom In
Clan
TG Member
Points (All-Time)
14,640 pts
Level
1
Chips

$

2,057,582
Buy-ins
2
Hands Played
64,607
Side Bets Completed
590
Side Bets Won
227 (38%)
Side Bets Net Profit
-1,118

tokens

Last Active
Over 93 months ago
Last Hand Played
May 21 2013 7:54pm
Player Since
May 24 2008