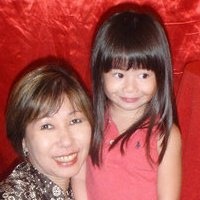 Bio
Location
Quezon City
Country
Philippines
Gender
Female
Occupation
Owner
School
SSHS, UST
Languages
English, Tagalog, Fukien, Mandarin
About Me

Single, fair complexion, hardworking, generous and loving. Sometimes a malnourished petite old woman... haha!

My Interests & Hobbies

TJ, Gardening, Cooking, Smoking, Ballroom Dancing, DVD Marathon, Reading, Assembling puzzles.(anything u can do at home)

Favorite Music

Old school.

Favorite Movies

James Bond series.

Favorite TV Shows

Too many to mention.

Favorite Games

TJ, Travian, Tetris, Dr. Mario, MyFarm, Greenpatch.

Favorite Books

Sidney Sheldon.

Favorite Sports Teams

Quiapo Snatchers.
Player Info [More Stats]
Admin
Avatar
Zoom In
Clan
WB Member
Points (All-Time)
69 pts
Level
1
Chips

$

41,300
Buy-ins
28
Hands Played
20,179
Side Bets Completed
254
Side Bets Won
113 (44%)
Side Bets Net Profit
-311

tokens

Last Active
Over 104 months ago
Last Hand Played
Mar 13 2011 8:44am
Player Since
Jan 29 2008
Forum Posts
10