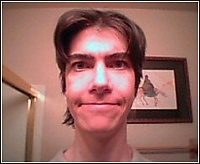 Bio
Location
roswell
Country
United States
Gender
Male
Occupation
Cashier
School
ENMU-R
Languages
English
About Me

I am currently going to school and working. Trying to get my occasional poker fix by coming here.

My Interests & Hobbies

Poker Philosophies:

The river either Makes or breaks you.

If I dont have it, chances are someone else does.

Poker is 90% luck, 10% skill, 100% stubbornness.

Having an Ace does not mean you win automatically, please play accordingly.

Dam river!

Kicker is called that for the sole purpose it kicks the other persons cards for the win.

Getting beat by a pair on the board is being beaten, but getting 4 of a kind is just overkill.
Player Info [More Stats]
Avatar
Zoom In
Points (All-Time)
0 pts
Level
1
Chips

$

500
Buy-ins
182
Hands Played
68,562
Side Bets Completed
150
Side Bets Won
92 (61%)
Side Bets Net Profit
300

tokens

Last Active
Over 129 months ago
Last Hand Played
Jun 21 2010 5:32pm
Player Since
Nov 8 2005