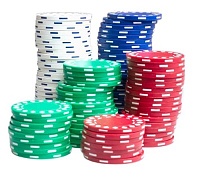 Bio
Location
New York, NYC
Country
United States
Gender
Male
Occupation
College Student
School
Columbia University
Languages
English
About Me

I'm cool. Here are some stuff from the game that you can use if you are a power player like me. : + ), : + (, : + ~, : + B, : + D, : + f + :, /slime [persons username], /pie [persons username], /anvil [persons username], /bomb [persons username], to make the dealer talk /dy [type something in, to talk over your head /y [type something in], to yell in to the lounge, /ly [type something in], :sci:, :pap:, :roc:, for symbols and things...

My Interests & Hobbies

Football, Basketball, Video games, Poker, pretending to bluff on high cards or pocket hands, Nirvana, etc.

Favorite Music

Rap, Heavy Metal, and rock. Nirvana is the best band ever.

Favorite Movies

Smokin' Aces, Joe Dirt, American Pie movies, The Jumper, Cloverfield, and so on...

Favorite TV Shows

Family Guy, The Simpsons, Robot Chicken, The Good Times, and lots more shows but I'm to lazy to type them all in.

Favorite Games

Poker, Grand Theft Auto, Vice City, Halo 3, Gears of War, and other online killing Xbox360/Playstation 3 games.

Favorite Books

I don't read much at all. But the best book I have read so far is probably Heir Apparent.

Favorite Sports Teams

New York Giants or the team I play for in my college The Sharks.
Player Info [More Stats]
Avatar
Zoom In
Points (All-Time)
0 pts
Level
1
Chips

$

17,090
Buy-ins
65
Hands Played
5,442
Side Bets Completed
99
Side Bets Won
59 (60%)
Side Bets Net Profit
186

tokens

Last Active
Over 31 months ago
Last Hand Played
Jul 13 2008 6:22pm
Player Since
Feb 21 2008