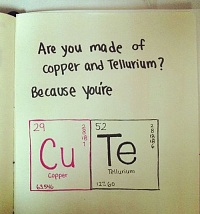 Bio
Location
Southern girl in the midwest :o
Country
United States
Gender
Female
Occupation
Scientist by day & admin (ikr) by night
School
Go Bulldogs!
Languages
English Only!! i know . . ..its sad x-p
About Me

The name is Rhapsody, which was the nickname given to me by my sorority, so that should already tell you alot about me. Im that girl thats always jamming to some sick tunes. I like to think im a friendly person, so dont hesitate to start up a convo with me, im always up for a convo! Some words my friends would use to describe me are free spirited, spontaneous, sporty, dorky, nerdy, a total klutz, and tomboyish. Some poker background for you, i played alot of house games (texas) with friends since middle school, so you won't see me much at the omaha tables :p .I'd like to keep on blabbering, but first let me take a selfie! :p :p

My Interests & Hobbies

1) SBing >:), if you SB with me I will love you forever <3 :p :p 2) Flying (you must absolutely try it out :p) 3) Jamming out to music, DUHHH! 4) Soccer (I play right back!) 5) Swimming, i basically swim every day x-p 6) Tennis, i just picked it up so im pretty noob, but its so fun! 7) Traveling!! I would love to hear about where you are from!and alot more .. . .. . just ask me!

Favorite Music

Electro Pop, Kpop, Pop, Chill Step, EDM, House, Indie Pop, Indie, electro swing, trance, alternative rock, christian pop. .. . .. well you get the point, i love alot of different music with the exception of country and hip hop. Feel free to pm me any songs you think i might like, ill def check it out! List of Recommended songs!! (I'll try to update when i can i be lazy x-p) 1) You got me here - SRTW 2) Cheap Sunglasses - RAC Ft. Matthew Kuma 3) Erase me - Who to Blame 4) Blackpink - How you like that? (for you pnay =)) ) 5) Two colors - Never done this 6) The Saltwater Room - Owl City (my fave, its so cute <3) 7) Jay Park - Solo 8) MAMAMOO - Hip 9) Meynberg - Thankful10) Tropkillaz - bola rebola

Favorite Movies

I can go on and on here so ill just list a couple :p. Goodwill Hunting, A Beautful mind, Inception, Shutter Island, LOTR, Harry Potter, and etc.

Favorite TV Shows

American Horror Story, Game of Thrones, Sherlock, Doctor Who, Smallville, and One Piece

Favorite Games

Dont really play games, but i have a lot of nerdy friends so im pretty knowledgeable :p, I do play the odd game here and there like fire emblem and kingdom hearts, just depends on what peaks my interest

Favorite Books

Harry Potter, Game of Thrones Books, The Infernal Devices, The Mortal Instruments, Maze Runner, Across the Universe, Curse Workers, The Martian, Ready Player One, and Da Vinci Code

Favorite Sports Teams

Atlanta anything, Hawks, Braves, and Falcons! Liverpool FC!
Player Info [More Stats]
Admin
Avatar
Zoom In
Clan
TART Member
Points (All-Time)
358,953 pts
Level
6
Chips

$

8,285,797
Buy-ins
1
Hands Played
This Level
21,586
Hands Played Total
89,113
Side Bets Completed
7,082
Side Bets Won
3,627 (51%)
Side Bets Net Profit
3,000

tokens

Last Active
Over 9 months ago
Last Hand Played
May 9 2022 8:55pm
Player Since
Dec 11 2014