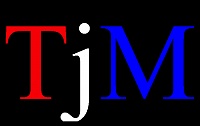 Pics
Bio
Location
Michigan
Country
United States
Gender
Male
Occupation
Beaver Creek Tackle & Beer
School
Washtenaw Community College
Languages
english
About Me

its me, the number one player, think you'll win? we'll see a little later. just cause im the best, dont be a big hater. this isnt a game, its a lifestyle. i always win, but the hands take a while. if you dont like my channel, go ahead and turn the dial. i like to chat while i win my hands, thats why ive been in many clans. cause they all know ive got those bands :) so pick me, let me win the jacks. i could really use some as a matter of facts, i did this for you, triplejack, so return the favor and have my back ;)

My Interests & Hobbies

Music, Music, Music. MARCHING BANDDD.

Favorite Music

Anything with a good beat, that i can spit some lines on . haha

Favorite Movies

Funny ones :)

Favorite TV Shows

Once again, anything funny:P

Favorite Games

triplejackkkkkkkkkkkkkkkkkkkkkkkkk :):):)

Favorite Books

My FAVORITE book of all time.. has to be Unwind

Favorite Sports Teams

Detroit, Detroit, Detroit!
Player Info [More Stats]
Avatar
Zoom In
Points (All-Time)
38,006 pts
Level
2
Chips

$

5,400
Buy-ins
222
Hands Played
This Level
9,241
Hands Played Total
10,434
Side Bets Completed
13
Side Bets Won
6 (46%)
Side Bets Net Profit
-5

tokens

Last Active
Over 18 months ago
Last Hand Played
Oct 20 2015 7:29am
Player Since
Feb 6 2009