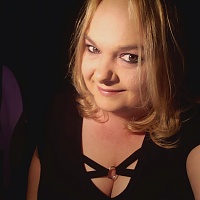 Bio
Location
California
Country
United States
Gender
Female
School
InterAmerican University of PR
Languages
ENGLISH
About Me

Just trying to get this through this quarantine as sane as possible.

My Interests & Hobbies

POKER...NET...KAREOKE..DANCING

Favorite Music

R&B, RAP, OLDER ROCK,A LITTLE BIT OF EVERYTHING

Favorite Movies

A good chick flick I can curl up on the couch with my blanky and popcorn...

Favorite TV Shows

Watch to much Tv..but Walking Dead fan, Scandal, Law N Order, The Voice, SouthPark, Nashville, Family Guy, House of Cards, Shameless!!!

Favorite Games

POKER, CARDS AGAINST HUMANITY...
Player Info [More Stats]
Admin
Avatar
Zoom In
Clan
BC Member
Points (All-Time)
448,702 pts
Level
3
Chips

$

207,968
Buy-ins
1
Hands Played
This Level
5,911
Hands Played Total
115,114
Side Bets Completed
499
Side Bets Won
211 (42%)
Side Bets Net Profit
-855

tokens

Last Active
70 days ago
Last Hand Played
May 8 2022 10:54am
Player Since
Feb 27 2008
Forum Posts
99