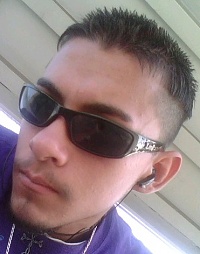 Bio
Country
United States
Gender
Male
Occupation
"PORNSTAR"
Languages
"SPANISH" & "ENGLISH" & PORTUGUES "
About Me

www.myspace.com/heroes184

My Interests & Hobbies

"POKER" THE BES GAME EVER.!!

Favorite Music

"ROCK"

Favorite Movies

BLOD IN BLOD OUT. AND AMERICAN ME
MY 2 FAV MOVIES."

Favorite TV Shows

" EL CHAPULIN COLORADO "

Favorite Games

"POKER" AND OTHER..!!
Player Info [More Stats]
Avatar
Zoom In
Clan
TART Member
Points (All-Time)
151 pts
Level
3
Chips

$

500
Buy-ins
14
Hands Played
This Level
37,586
Hands Played Total
81,042
Side Bets Completed
636
Side Bets Won
410 (64%)
Side Bets Net Profit
1,325

tokens

Last Active
Over 119 months ago
Last Hand Played
Dec 18 2012 2:47am
Player Since
Dec 19 2008