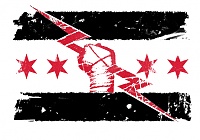 Bio
Location
Redruth
Country
United Kingdom
Gender
Male
Occupation
Apprentice fabricator
Languages
English
About Me

Hey guys my names Matt. I am from the land of Cornwall (southwest England).I am currently a mechanic. I race for the rebel Banger Team.

My Interests & Hobbies

Banger driver (Current National Micro Series Champion.) Fishkeeping, sleeping, cricket, fishing.

Favorite Music

Anything i will put up with at the time

Favorite Movies

Hot Fuzz, pretty much any Tarantino movie, Toy Story, Sean of the dead and many many more.

Favorite TV Shows

Many tv shows i enjoy, Family Guy, South Park etc etc, but also many internet shows aswell, such as Yogscast TTT and pretty much anything Hat Films puts out.

Favorite Games

I play a variety of games, and alot i enjoy. So cannot directly say which ones my favourites are.

Favorite Books

Frankie Boyle autobiography, Jeremy Clarkson driven to distraction, Bunny Suicides, The return of Bunny Suicides, Great inventions that shouldn't happen, Great lies to tell kids, 365 random acts of kidness!

Favorite Sports Teams

Depends on whats on. I a not a religous follower of sports, but ill watch who ever really.
Player Info [More Stats]
Avatar
Zoom In
Points (All-Time)
11,473 pts
Level
1
Chips

$

479,775
Buy-ins
98
Hands Played
15,040
Side Bets Completed
122
Side Bets Won
54 (44%)
Side Bets Net Profit
-35

tokens

Last Active
Over 3 months ago
Last Hand Played
Aug 29 2021 4:45pm
Player Since
Apr 14 2006
Forum Posts
188