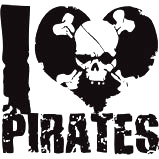 Bio
Location
Oregon
Country
United States
Gender
Female
Occupation
Pirate Queen
Languages
English and Pirate =]
About Me

z k477] XD full time niix attention.....that should be illegalN richy_richardson] nixie's not that mean....in fact she's too nice :shootingstar_ev] i love nix with alll my heartttttttz synRose] DNIXIU is my heroN mr_fantastic_101] nixie is a godchaditude_] Cus Nixieh is beastz MaGiKNiNjA] u are and have always been my inspriation to play hereN z quadfours] i'll be your snuggle slave(ADMIN) whumps] dnix is a meaniez _TaN_woMAN_] nixi, have i told you how much i love you?noeyedeer] nix is my heroz shootingstar_ev] nixxxxxxx makes my dreams come true z __Hayley__] nobody can live without nixieliteking00] whoa.,dnixiv is my idol helperN _ThaDiva_ yells "nixi is ThaBest helper ever tho h".(Birdplane) Females are the better Triplejack Poker playersz papayaya] dixie yr worth 3x what yr being currently paid fyi N z _King_of_Cards_] dnixiu is the most beautiful person on the planetN z _King_of_Cards_] yes i wish there was enough words in the my language to describe how perfect she is

My Interests & Hobbies

PokerKaraokeShoppingAnime

Favorite Music

In all honesty, I listen to pretty much anything. My music choices change with my mood. I think the only thing I absolutely refuse to listen to is Country. No offense, but it is not my thing =]

I really love listening to happy music though. So disco songs are my favorite. They are all up beat and happy, and it just makes my day better.

Favorite Movies

i love funny movies like eurotrip, club dredd, south park the movie, van wilder, and movies like that. I love gross out humor. I also love movies that have slap stick comedy like jackass. So pretty much anything I can laugh at =]

Favorite TV Shows

True Blood!! <3<3 I also love Ugly Betty <3

Favorite Games

Well I have to say my favorite game is poker, but anyone who plays here will say that. I also love Monopoly and apples to apples!

Favorite Books

Anything by Janet Evanovich, I am also a fan of Tamora Pierce books. For the people who dont know them, Janet Evanovich writes funny mystery books and Tamora Pierce writes fanatsy books. And they are both wonderful writers! <3

At the moment I am really enjoying the Sookie Stackhouse series about vampires. It is the book series that the show True Blood is based off.
Player Info [More Stats]
Admin
Avatar
Zoom In
Clan
ARRG Leader
Points (All-Time)
756,270 pts
Level
5
Chips

$

1,521,761
Buy-ins
470
Hands Played
This Level
312,520
Hands Played Total
407,308
Side Bets Completed
2,653
Side Bets Won
1,111 (42%)
Side Bets Net Profit
-1,973

tokens

Last Active
24 days ago
Last Hand Played
Nov 5 2022 5:04am
Player Since
Jul 20 2008
Forum Posts
253