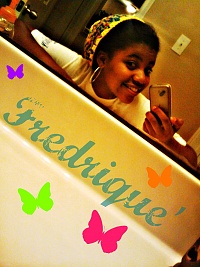 Bio
Location
New Orleans Louisiana
Country
United States
Gender
Female
Occupation
Straight
School
**********
Languages
Spanish&&English
About Me

Im 15yrs Young. And Im From New Orleanss(:

My Interests & Hobbies

Football&&Basketball

Favorite Music

Any Except Rock&&Metal

Favorite Movies

Horror,Funny,Romantic,Mystery, Mostly All Lol(:

Favorite TV Shows

Too Many

Favorite Games

Triplejackk:D Halo3, Army of Two!, Cafe on facebook lol (: Madden, and NBA2k10 (:

Favorite Books

Ummm..

Favorite Sports Teams

New Orleans Saints& Nuggets, Celtics,Cavaliers,and Hornets!
Player Info [More Stats]
Avatar
Zoom In
Points (All-Time)
907 pts
Level
1
Chips

$

4,000
Buy-ins
467
Hands Played
12,033
Side Bets Completed
154
Side Bets Won
63 (41%)
Side Bets Net Profit
-280

tokens

Last Active
Over 89 months ago
Last Hand Played
Oct 22 2013 2:48pm
Player Since
May 4 2009